The Standing Santa Gnome Holding a Sack
CELEBRATE AND DECK THE HALLS WITH NORTHERN STYLE This festive 3 Ft Standing Santa Gnome is inspired by Swedish and Norwegian legends, where traditional tales tell of adorable characters that are bearers of gifts and doers of good deeds. Delight your guests as they discover this welcoming holiday decoration in your home.
RIDICULOUSLY CUTE Dressed in a cozy felt suit with embroidered Christmas trees, snowflakes and stars, this Santa Gnome has been depicted as it hauls a full bag of presents in a red sack tied with twine.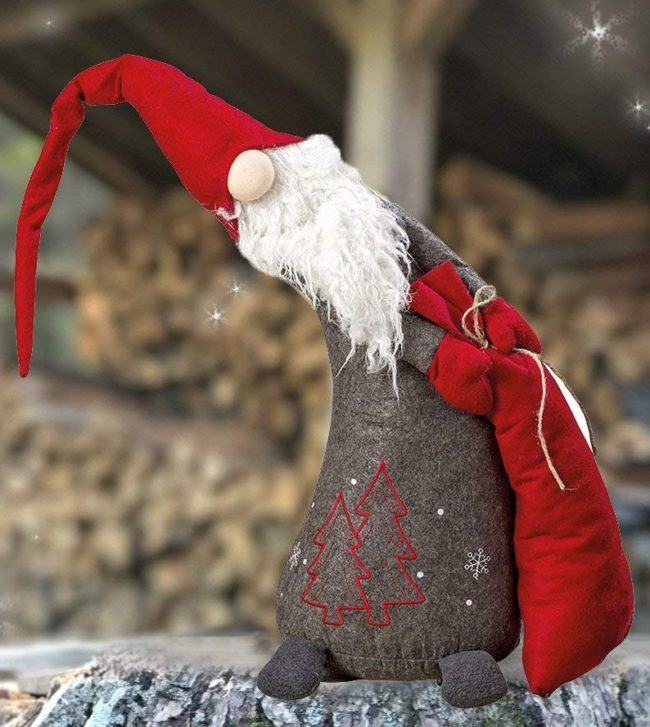 Link