The Prelit Pop-Up Patriot Tree
This is the pre-lit tree that expands from 5″ to 6′ tall in seconds to form an arboreal version of Old Glory.
Ideal for those who wish to display their patriotism and Christmas spirit at the same time, the tree requires minimal assembly, rises from a flat position of concentric circles into its full 30″ diameter and 72″ height, and locks into place easily.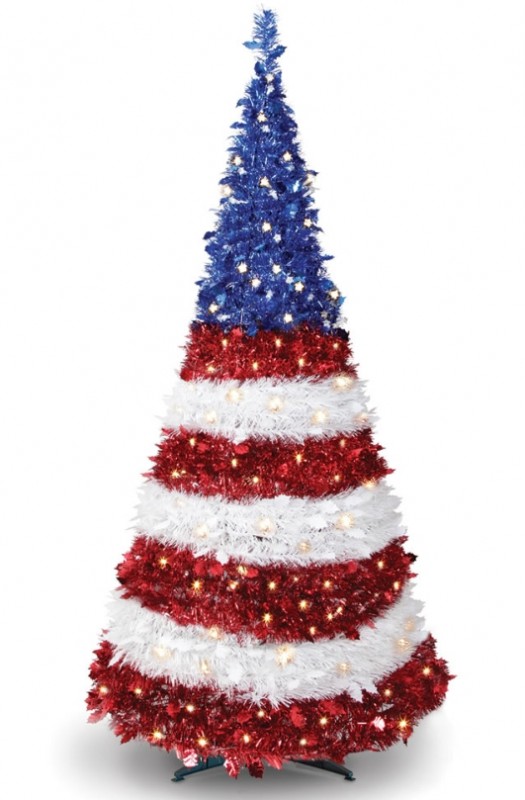 Link

Allowing indoor use during either holiday season, the tree's tips are made from durable PVC and its spiral frame is made from 19mm thick powder-coated steel. Fifty star-shaped clear white LEDs illuminate the tree's upper "canton" while 150 clear white mini-lights decorate the tree's seven alternating red and white stripes.