The Music And Light Show Wi Fi Christmas Tree
This is the prelit Christmas tree with a built in speaker that plays music wirelessly from a smartphone for a synchronized sound and light show. Price $799.95
An iPhone or Android-powered phone running a free app connects via Wi Fi to the speaker built into the tree stand and plays preloaded instrumental versions of classic carols such as Jingle Bells, We Wish You a Merry Christmas, and Deck the Halls or music from a personal library.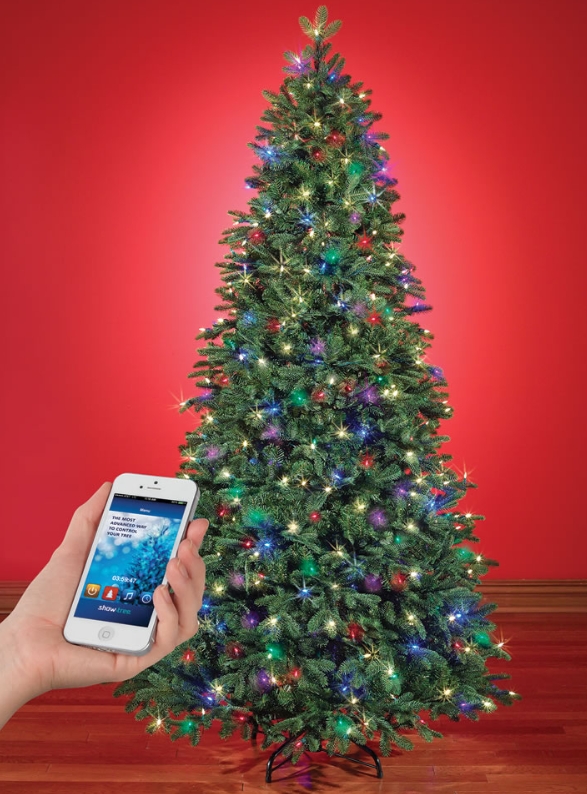 The app allows you to select 12 light settings that illuminate, flash, or fade the tree's 900 white and multi-colored LEDs in-sync with the music's tempo. The app also turns the lights on or off and sets a 1- to 12-hour timer.
The 7 1/2′ tree has 2,806 injection-molded branch tips on heavy-gauge wire branches, creating a lush, full evergreen that requires minimal shaping and easily holds heavy ornaments. Includes a remote for controlling the lights without a smartphone. Compatible with iOS 7.1.1 and earlier and all versions of Android.
Hammacher Schlemmer