The Cordless Prelit Silver And Purple Holiday Trim
This is the cordless prelit holiday trim reminiscent of the Elizabethan Age that can be hung anywhere indoors or outdoors under a roof without requiring unsightly extension cords or proximity to an outlet. Each piece is decorated with two sizes of silver- and purple-painted matte- and gloss-finished ornaments.
Sprays of lavender frosted leaves, berry clusters, and large flower petals nestle among dense, weather-resistant PVC greenery that replicate the growth patterns of actual conifer branches. Each piece of trim has glistening warm white LEDs that provide cheerful illumination. An automatic timer turns the LEDs on for six hours and off for 18 hours.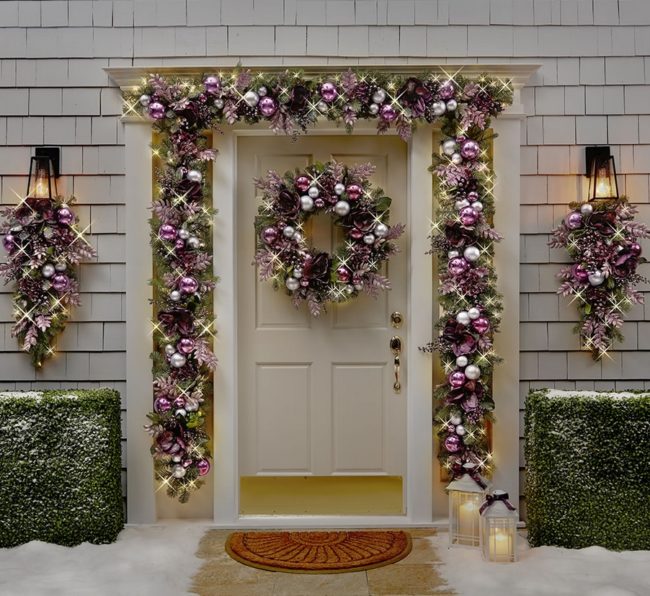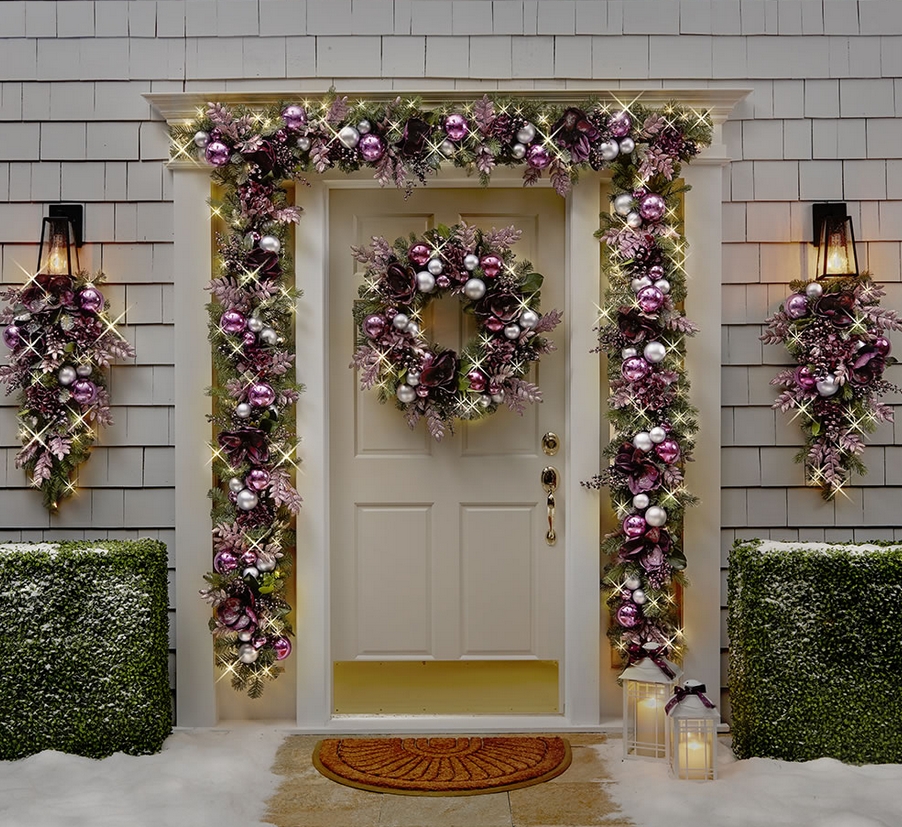 Link