NIGHTMARE BEFORE CHRISTMAS LIGHT SET
Halloweentown's trick-or-treating trio Lock, Shock and Barrel have good reason to hide behind their scary masks. As henchmen to Oogie Boogie, the kids are often very two-faced! From the Nightmare Before Christmas Collection.
Lock, Shock and Barrel Tree Lights. Lock, Shock and Barrel are featured as sculpted light covers over clear white mini lights. Includes 10 lights on a 10 foot strand. Look Great all year long! detail is out standing.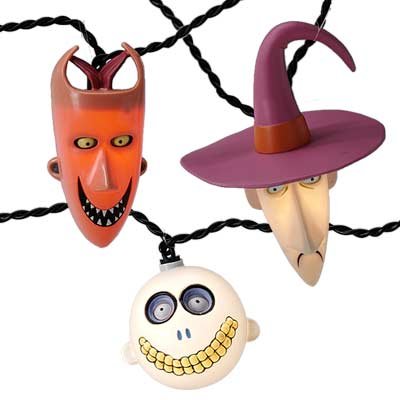 Link