Lighted Songbird Wreath Plays Medley of 8 Christmas Carols
Bring the beauty of nature indoors this holiday season and beyond with the charming first-ever lighted Merry Melodies Wreath featuring 7 different songbird species, exclusively from The Bradford Exchange;
This decorative Christmas wreath is handcrafted of artist's resin and individually hand-painted to capture every meticulous detail, including a vibrant array of lifelike sculptural songbirds perched upon a "ribbon" wrapped wreath;
From the eye-catching crimson beauty of a pair of devoted cardinals to the sun-yellow charm of goldfinches, each detail of the songbirds is lovingly hand-painted to capture their unique markings and distinctive silhouettes;
It lights up! At the flip of a switch, 13 built-in LED lights turn your wreath into an illuminated masterpiece! Plus, 3 sculpted lanterns hand-set around the wreath glow with their own built-in lights.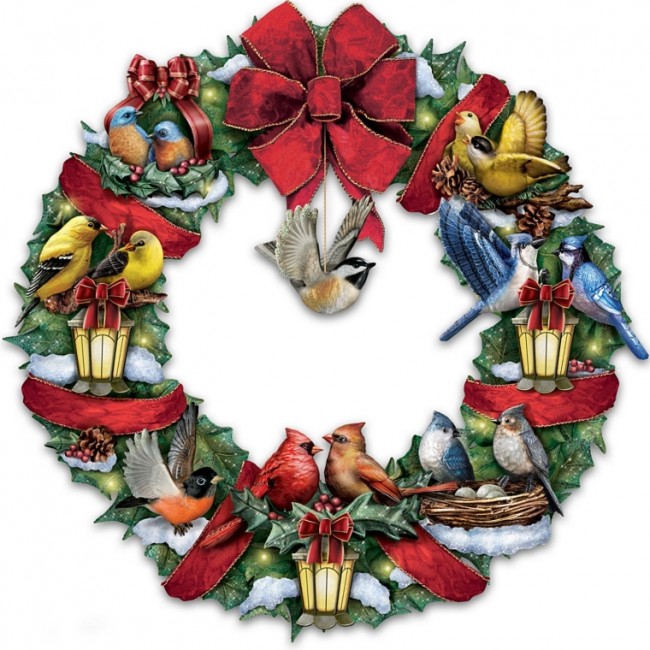 Link