Illuminated Santa Claus Christmas Home Lights and 20 Melodies Pop Up Greeting Card
Innovative miniature Santa Claus Christmas Home Decorative Greeting Card;
8.27 inch X 6.42 inch pop-up 3 dimensional piece of artwork;
When you press button, "20 different Christmas & Winter melodies" comes on with matching lights.
Will make a wonderful collectible Christmas gift. Can be personalized with a message and sent in envelope as a greeting card.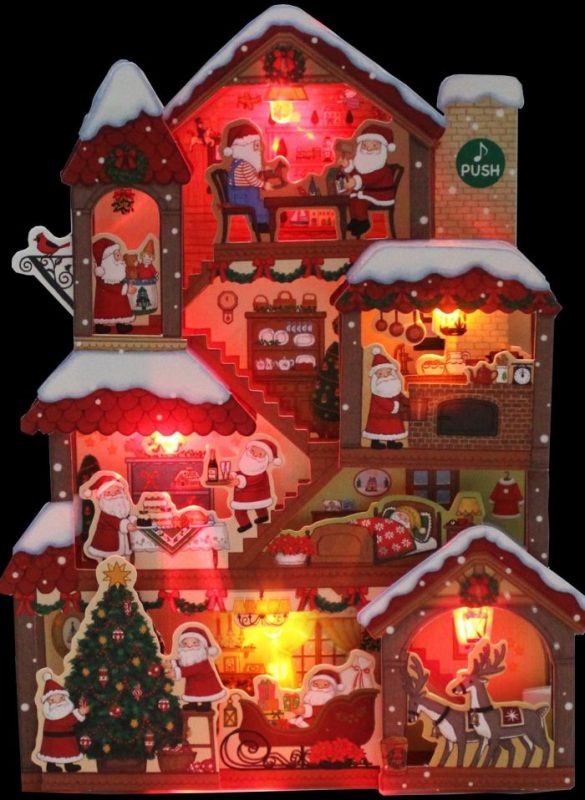 Link