Crystal Snowflake Magnetic Wine Glass Charms & Markers
A brand new design for fall 2015, this fun new wine accessory uses the power of rare earth magnets to attach THROUGH your wine glass. Therefore they work on other types of glasses and acrylics too, including stemless wine glasses, champagne flutes, martini glasses, and even beer mugs.
Not only will your guests think these wine markers are fun and different, they will love choosing their charm! Simply have your glasses charmed before everyone arrives and let each guest pick their charm for the evening. Check out all our charm designs, there is one perfect for every occasion, and no one will ever have to ask, "Which glass is mine?"
Dinner parties, book club, Bunco night, birthday parties, and holiday gatherings are all great occasions to use wine charms and differentiate everyone's glass. Our magnetic wine charms are also great to have on hand for hostess gifts, birthdays, teacher gifts, office gift exchanges and stocking stuffers.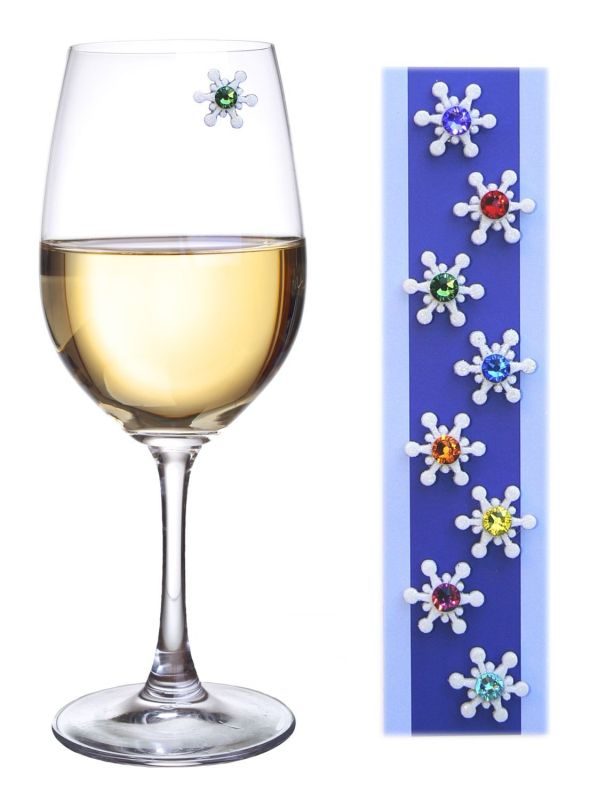 Link