Christmas Santa Pants Gift and Candy Treats Bag
Small bag deal for candy and stocking stuffers, while larger bag can hold wine bottles and other holiday treats. Also makes greate holiday décor on tables and under the Christmas tree.
Use the included pack of gift tags to personalize your gifts. Perfect for gift giving during the Christmas and the Holiday season.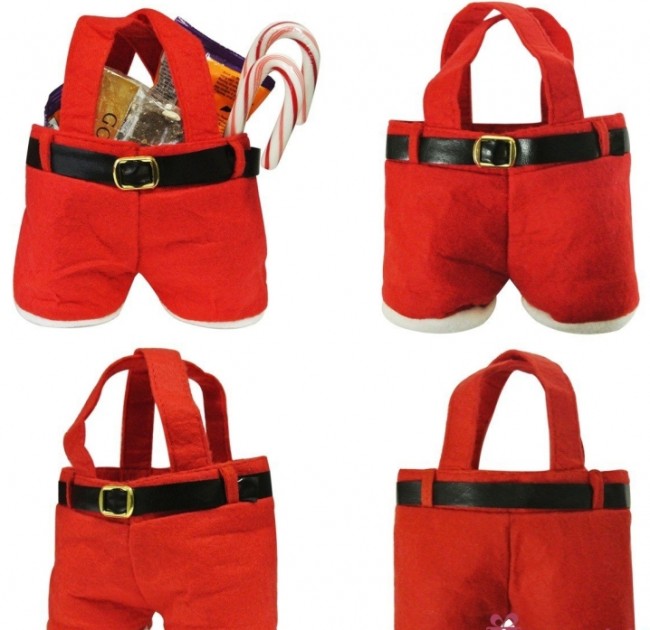 Link