Burgundy Pattern Men with Ties
This handmade pure silk tie combines a fashionable retro-look of a skinny tie with a modern multi-colour color combination. A stylish looking necktie well suited for modern business attire as well as the popular "hipster look".
List Price: $79.99
Price: $23.99
You Save: $56.00 (70%)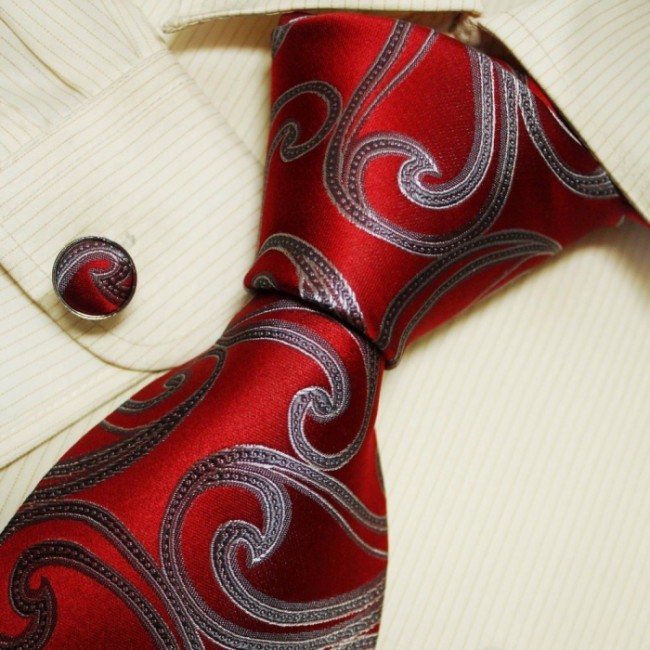 The Pointe men's Skinny tie features multi-colour Stripe multi-colour background. With a woven texture and material in pure silk, you're guaranteed durability.